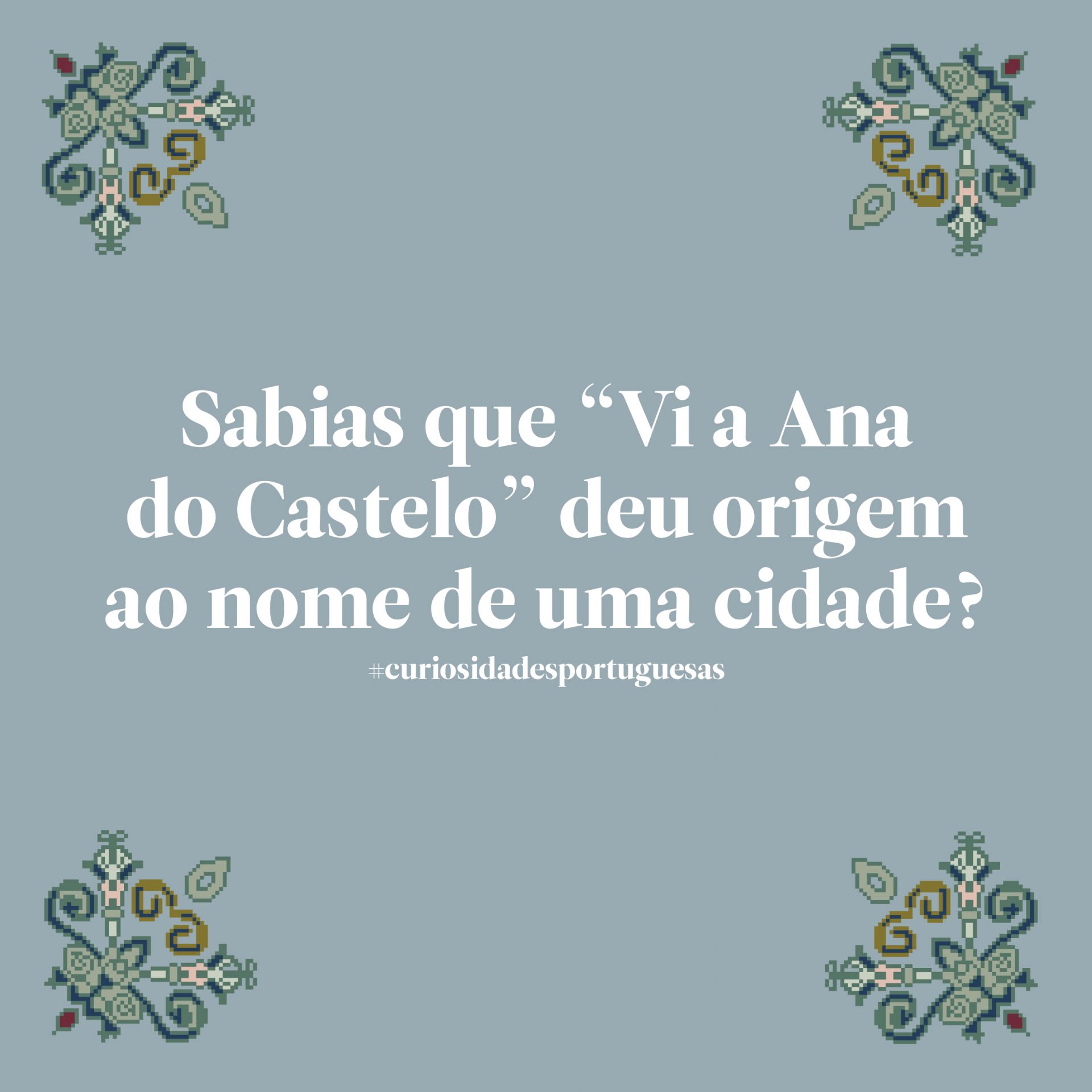 Did you know that "Vi a Ana do Castelo" gave rise to the name of a city?
16 of November of 2021
---
The story goes that there lived a beautiful princess hidden in a castle in the city named Ana. When a young man fell in love with her, whenever he could see the beautiful maiden through the castle window, he would shout for joy through the streets, "I saw Anne from the castle! I've seen Anne of the Castle!, in portuguese, "Vi a Ana do Castelo!". This phrase as it was said very quickly gave origin to the name of the city, Viana do Castelo.